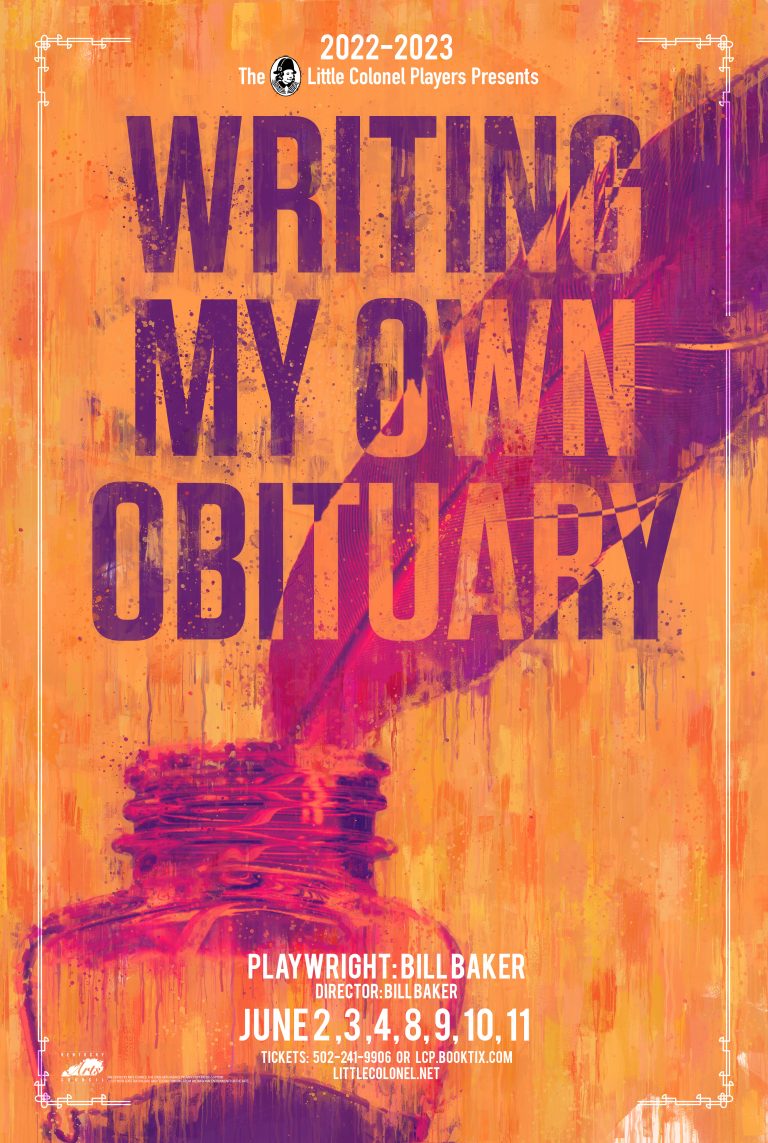 Written and directed by Bill Baker
Carl, recently retired, along with his wife, Andrea, have been attending many funerals, as is common with sixty something year olds. He decides they should write their obituaries to make it easier on the kids when the time comes. They both start, but Carl finds it difficult to write his. Instead of being a recap of Carl's life, he sees it as more of a report card on his life. He doesn't think he has done anything "noteworthy" that merits mentioning in his obit. He wasn't a scientist, an astronaut or a CEO, just a regular guy trying to take care of his family. With some interesting twists and help from his family, he begins to see his life differently. Suitable for everyone.
June 2, 3, 4, 8, 9, 10, 11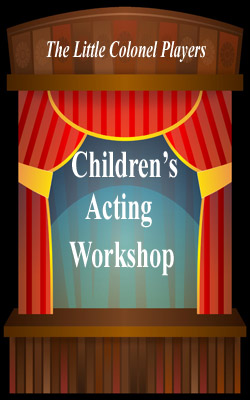 Little Colonel Players is excited to announce its upcoming 
children's acting workshop
! This workshop will be led by Mr. Colson Rich who teaches theatre and mass media at Oldham County High School. He also heads up the d
rama club at OCHS! 
Colson Rich has spent most of his life involved in theater at various capacities. He studied Theater at the University of Kentucky with an emphasis on performance and directing. He has since gone on to teach a variety of theater classes, direct productions, and run the drama club at Oldham County High School. His background is primarily rooted in Anne Bogart's Viewpoints method of theater, which will be the major focus of the summer workshop at LCP. Those that attend the camp can count on being exposed to the fundamental language and process of approaching theater with creativity. Students will be exposed to a variety of activities that strengthen their confidence in performance as well as giving them the tools to focus their creativity into effective theater. 
We at LCP are so excited to have Colson Rich join us in offering this wonderful and fun learning experience to our elementary aged children.
WHEN: June 19 – 23, 1:00 – 4:30 (with a free presentation at the theater on Friday night, the 23rd, to showcase the children's talents)
WHERE: Little Colonel Players Theater, 302 Mt. Mercy Drive, Pewee Valley
COST: $125 per student … 1/2 off for siblings!
WHO: Children ages 7 – 14 (maximum of 25 enrollees)
QUESTIONS: Call 502-241-9906
This is a wonderful opportunity for your children, nieces, nephews, and grandchildren! They will learn so much about stage presentation, expressing themselves, and they will have fun! Positive environment and cheap babysitting! 😊