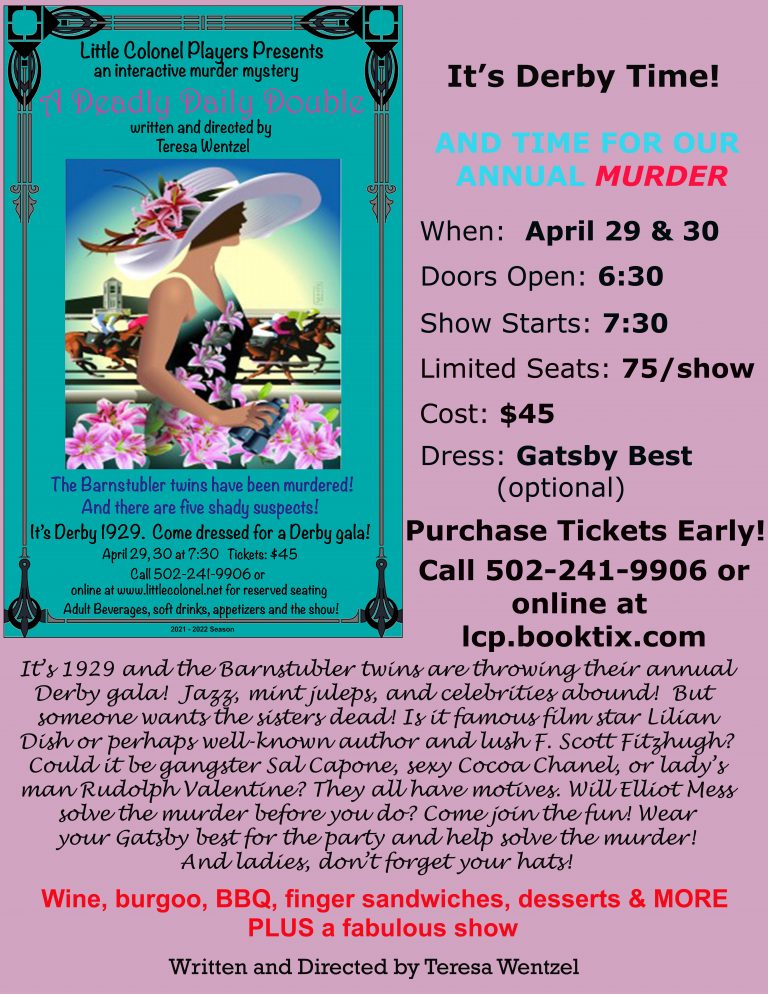 Written and directed by Teresa Wentzel
It's 1929 and the Barnstübler twins are throwing their annual Derby gala! Jazz, mint juleps, and celebrities abound!  But somebody wants the dynamic duo dead!  Is it the famous film star Lillian Dish? Or famous author and lush F. Scott Fitzhugh?  Does quick-tempered Sal Capone want them snuffed out?  Then there's the famous, seductive chocolatier and femme fatale Cocoa Chanel.  Last, but far from least, is the romantic ladies' man Rudolph Valentine.  Will Elliot Mess, famous detective, solve the murder before you do?  Come join the fun…and help solve the mysterious murder of the famous Barnstübler twins.  Oh!…and don't forget your Derby hats!!!
Suitable for everyone
April 29, 30 @ 7:30 pm
Tickets: $45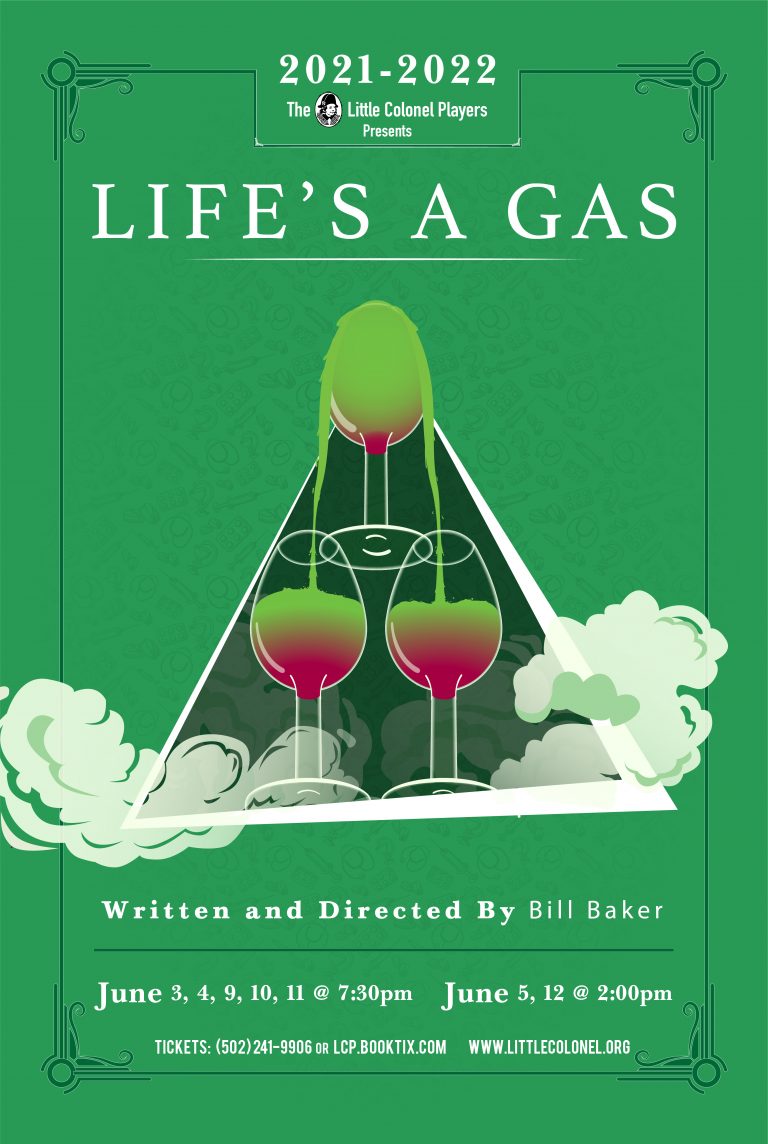 Written and directed by Bill Baker
Rich hosts a dinner party to attract investors for a new food product, with revenge on his mind, for a deal gone bad with his broker, Ed. His secretary, Phyllis, is secretly involved with the broker and having an affair with Rich at the same time, as they scheme to get more money from Rich. Rich's wife is out of town, so Phyllis acts as hostess. There is the disgruntled Professor, the 'expert' who wants more money from the new business than they agreed to, and the broker's wife who knows of Ed's affair with Phyllis. The Doctor attends, as well, since there's free booze. He has been 'advising' Rich's wife to stay in Florida for her health. Poison flows aplenty as revenge is the name of the game. In come two thieves, who get discovered by the guests, one by one. The thieves dispose of the guests with 'knockout gas'. They are found and declared dead by the Doctor, so the 'rookie' detective comes in to investigate. Betrayals, scams and NO2   rule the evening as one hilarious event after another ensues, proving that "Life's a Gas". 
PG 13
June 3, 4, 9, 10, 11  Showtimes: 7:30 pm
June 5, 12  Showtimes: 2:00 pm