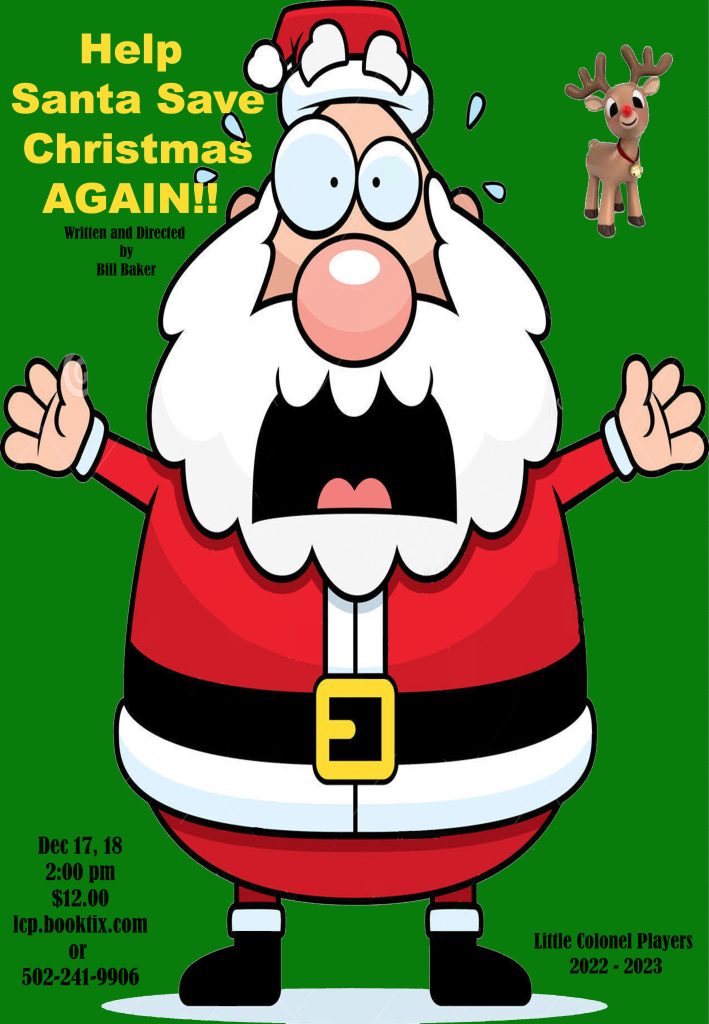 Help Santa Save Christmas, Again
Written and Directed by Bill Baker
A play for children of all ages to enjoy.
We follow the action at the North Pole in the month leading up to Christmas. Santa struggles with the new electronic system the elves installed, to get rid of all the paper lists. RJ, (Rudolf, Jr.) son of Dancer and Rudolf, likes to play tricks on folks, including Santa, and gets into trouble. RJ wants to lead the sleigh someday; but, he doesn't like the bitter peppermint oil that will keep his nose shining bright. Everything is going great this year and everything is ready on Christmas Eve, until a big, last minute crisis. Can you help Santa save Christmas, again? Suitable for everyone.
Dec 17 and 18 @ 2:00 PM
Tickets $12.00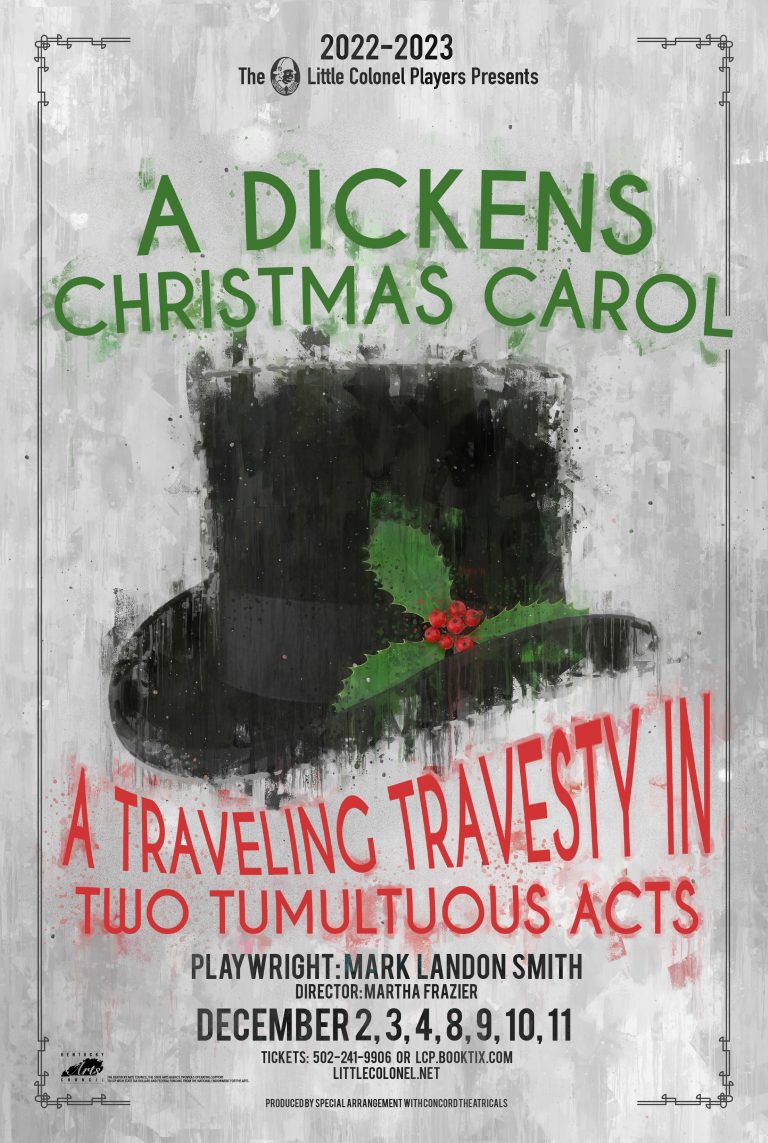 A Dickens Christmas Carol, A Traveling Travesty in Two Tumultuous Acts
Directed by Martha Frazier
From the bonny shores of England comes the Styckes-Upon-Thump Repertory Theatre Company, a stuffy old traveling troupe embarking on their fifteenth annual farewell tour of the Dickens' tale. Mayhem ensues as this professional company scrambles to keep the show going and everything that could possibly go wrong does, to hilarious, ridiculous results! Suitable for everyone. Produced by special arrangement with Concord Theatricals.
December 2, 3, 4, 8, 9, 10, 11