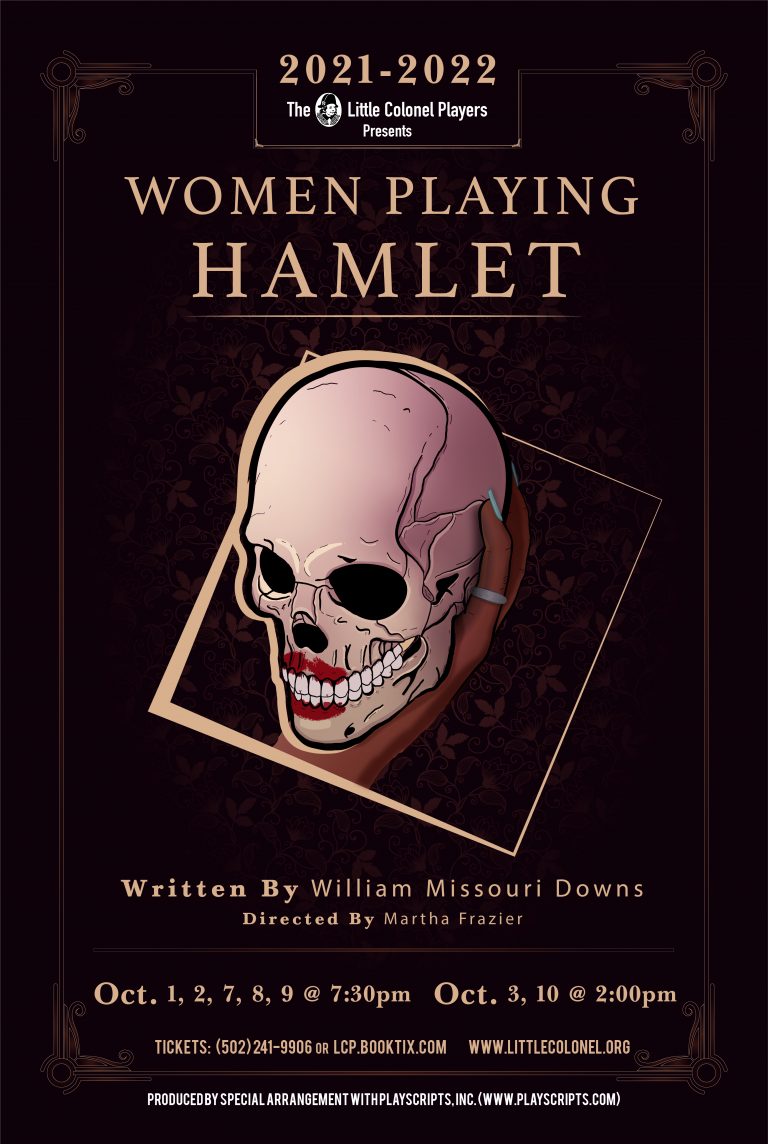 Where: Pewee Valley Women's Club
218 Mt. Mercy Drive,
Pewee Valley, KY 40056
When: October 1, 6:00pm
Cost: $22 
Menu: Chef's Choice Salad, Chicken Breast with Creamy Mushroom Wine Sauce, Rice Pilaf, Mom's Green Beans, Moist Strawberry Cake! Served with warm fresh bread and assorted beverages. (Feel free to bring your own adult beverage to enjoy.
Reservations/Diet Restrictions
Call Susan at (502) 551-8488.
By William Missouri Downs
 Directed by Martha Frazier
Hamlet's a challenge for any actor, but when Jessica is cast as the titular character in a New York production, it sends her into an existential tailspin. It doesn't help that her acting coach is "hard as nails", or that every Starbucks barista with an MFA tells her she's too young for the role. Or that she's somehow managed to make Sir Patrick Stewart her nemesis. Not to mention the fact that she's a woman. How can Jessica figure out "to be or not to be," when she can't even figure out herself? Featuring an all-female cast performing multiple roles, Women Playing Hamlet is rip-roaring fun for Shakespeare fans and haters alike.
Suitable for everyone
October 1, 2, 7, 8, 9  Showtimes: 7:30 pm
October 3, 10  Showtimes: 2:00 pm