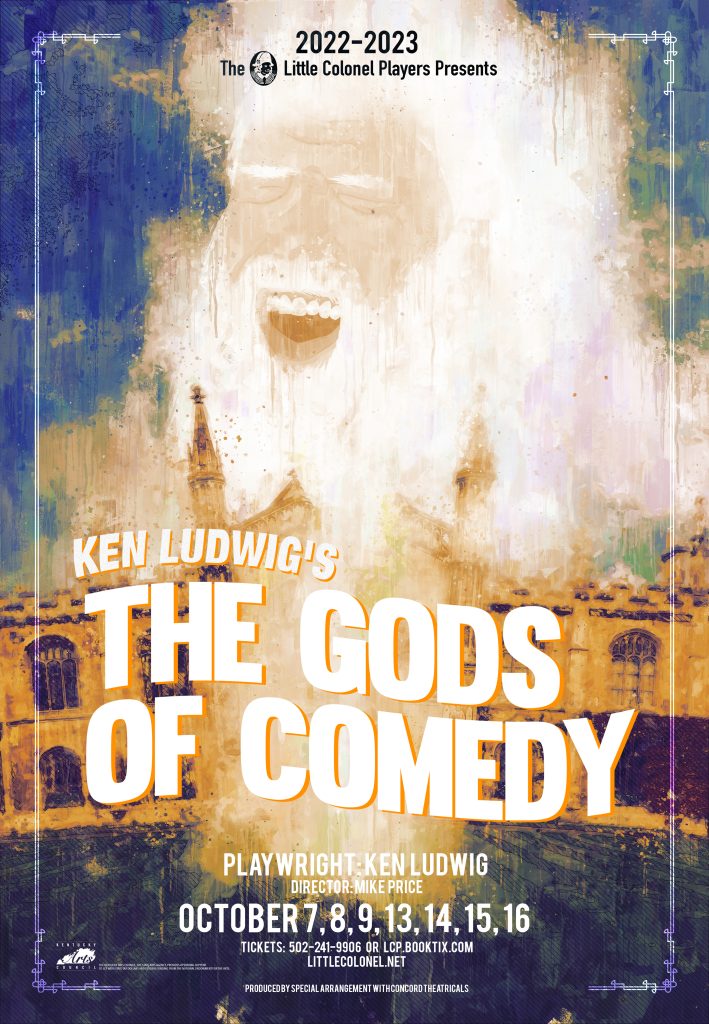 Ken Ludwig's The Gods of Comedy
Daphne and Ralph are young classics professors who have just made a discovery that's sure to turn them into academic superstars. But something goes disastrously wrong, and Daphne cries out in a panic, "Save me, gods of ancient Greece!"…and the gods actually appear! The Ivy League will never be the same as a pair of screwball deities encounters the carnal complexity of college coeds, campus capers, and conspicuous consumption. PG-13 Produced by special arrangement with Concord Theatricals.
October 7, 8, 9, 13, 14, 15, 16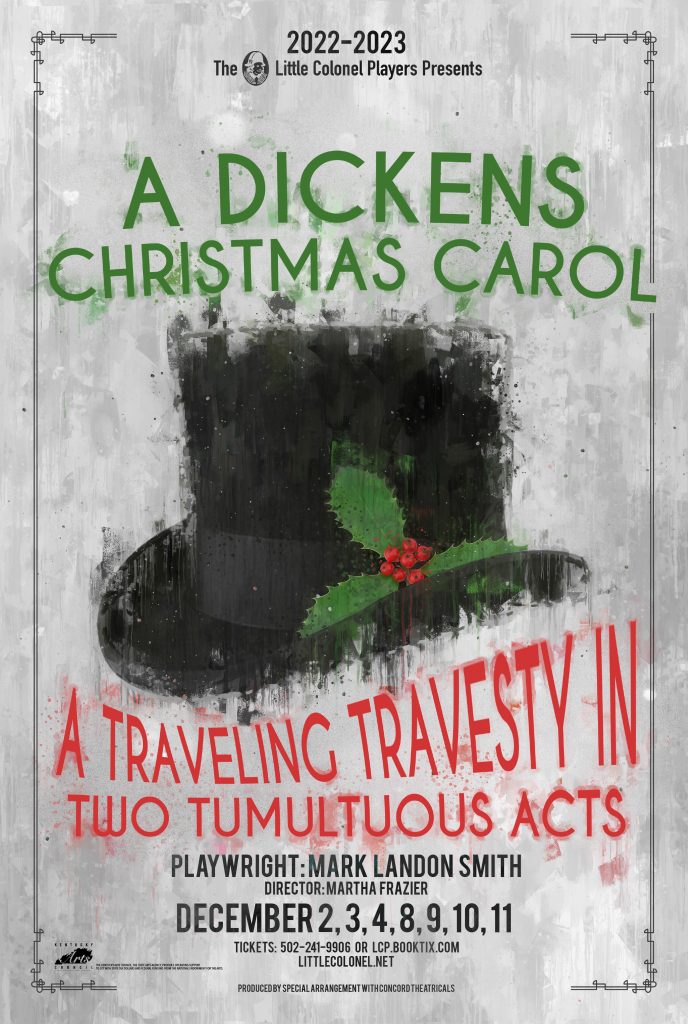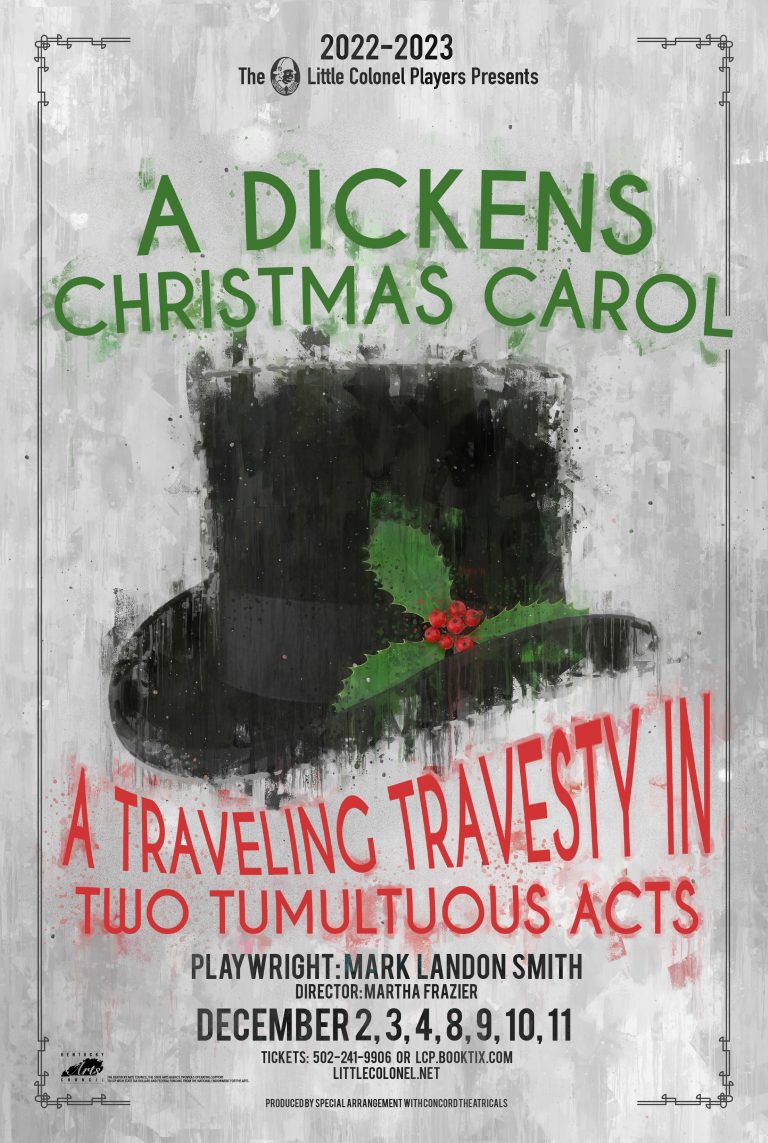 A Dickens Christmas Carol, A Traveling Travesty in Two Tumultuous Acts
Directed by Martha Frazier
From the bonny shores of England comes the Styckes-Upon-Thump Repertory Theatre Company, a stuffy old traveling troupe embarking on their fifteenth annual farewell tour of the Dickens' tale. Mayhem ensues as this professional company scrambles to keep the show going and everything that could possibly go wrong does, to hilarious, ridiculous results! Suitable for everyone. Produced by special arrangement with Concord Theatricals.
December 2, 3, 4, 8, 9, 10, 11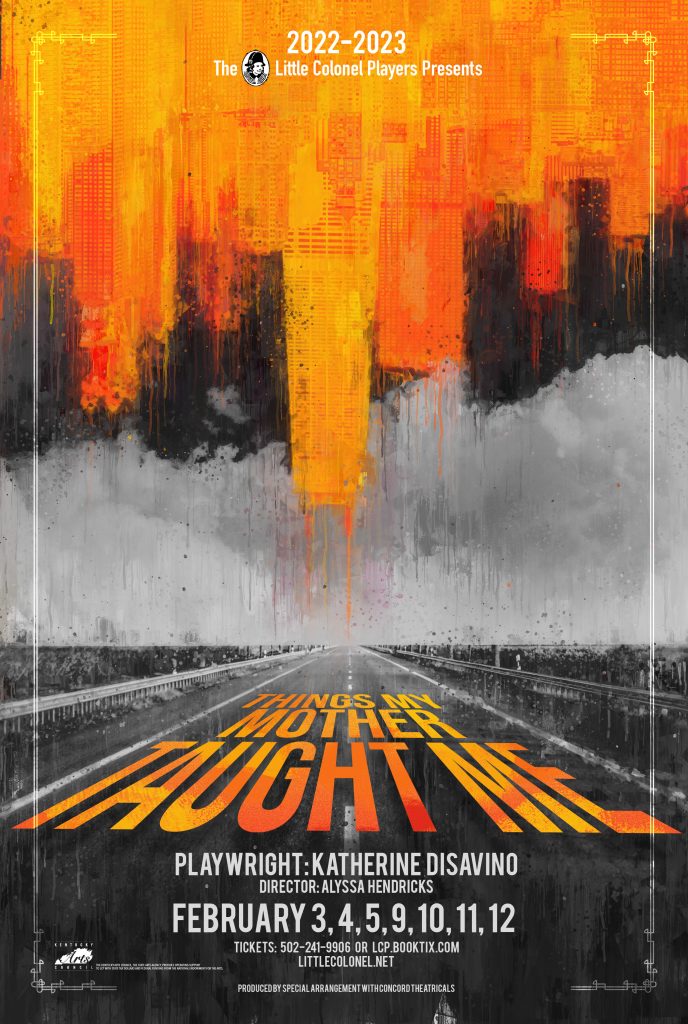 Things My Mother Taught Me
Directed by Alyssa Hendricks
This comedy takes a generational look at relationships, and how sometimes parents are passing their best lessons on to their children without even meaning to. Funny and touching, this one will make you laugh out loud and fall in love all over again. "When you move into a new apartment, don't forget to clean the top of the refrigerator and buy a new toilet seat." These are just a few tips from Things My Mother Taught Me, a hilarious show! PG-13. Produced by special arrangement with Concord Theatricals
February 3, 4, 5, 9, 10, 11, 12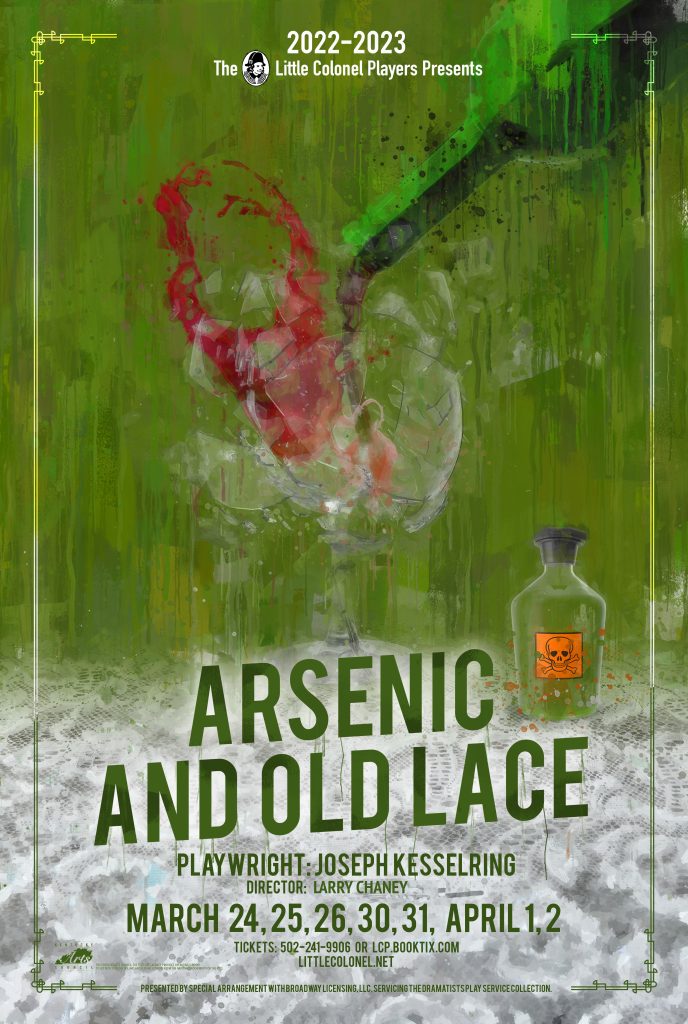 We meet the charming and innocent ladies who populate their cellar with the remains of socially and religiously "acceptable" roomers; the antics of their nephew who thinks he is Teddy Roosevelt; and the activities of the other nephew—these require no further description or amplification here. Suitable for everyone. Presented by special arrangement with Broadway Licensing, LLC, servicing the Dramatists Play Service collection.
March 24, 25, 26, 30, 31, April 1, 2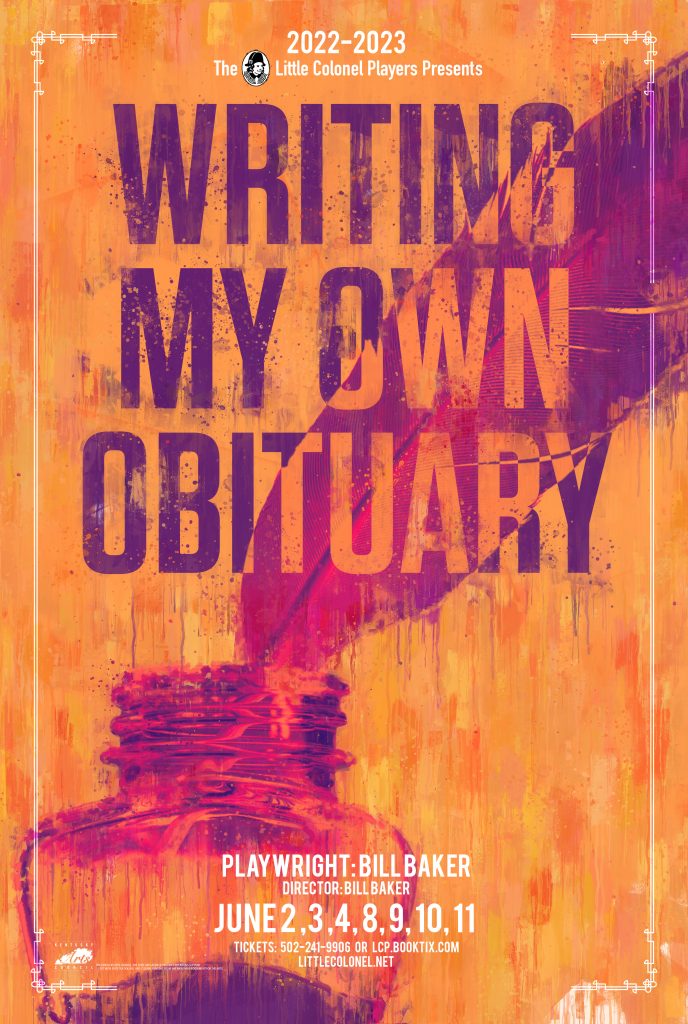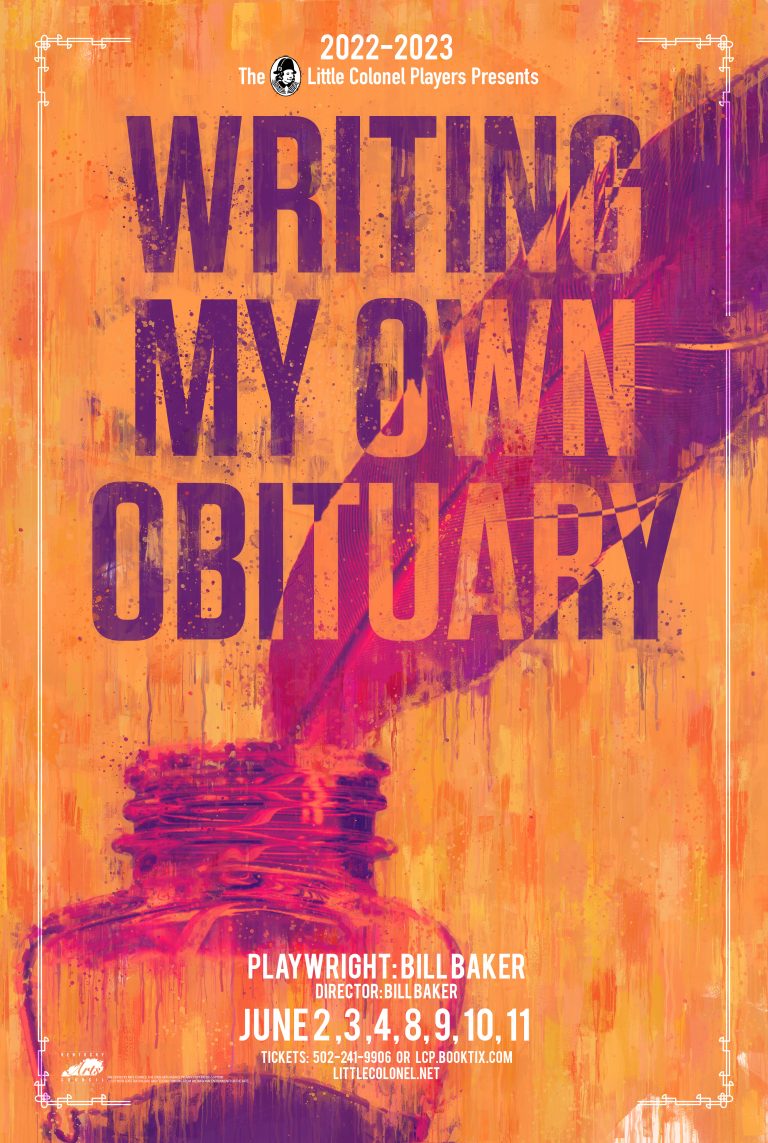 Written and directed by Bill Baker
Carl, recently retired, along with his wife, Andrea, have been attending many funerals, as is common with sixty something year olds. He decides they should write their obituaries to make it easier on the kids when the time comes. They both start, but Carl finds it difficult to write his. Instead of being a recap of Carl's life, he sees it as more of a report card on his life. He doesn't think he has done anything "noteworthy" that merits mentioning in his obit. He wasn't a scientist, an astronaut or a CEO, just a regular guy trying to take care of his family. With some interesting twists and help from his family, he begins to see his life differently. Suitable for everyone.
June 2, 3, 4, 8, 9, 10, 11